Definition: Management can be defined as the process of administering and controlling the affairs of the organization, irrespective of its nature, type, structure and size. It is an act of creating and maintaining such a business environment wherein the members of the organization can work together, and achieve business objectives efficiently and effectively.
Management acts as a guide to a group of people working in the organization and coordinating their efforts, towards the attainment of the common objective.
In other words, it is concerned with optimally using 5M's, i.e. men, machine, material, money and methods and, this is possible only when there proper direction, coordination and integration of the processes and activities, to achieve the desired results.
Characteristics of Management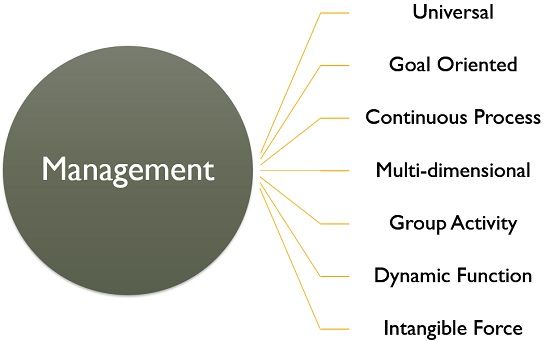 Universal: All the organizations, whether it is profit-making or not, they require management, for managing their activities. Hence it is universal in nature.
Goal-Oriented: Every organization
…
Read More